The trust of the shrine of Imam Husain (AS) in Karbala, Iraq operates 9 special education schools with approximately 450 children with autism.
Unfortunately their therapists & teachers lack specialized skills in dealing with autistic children.
GCI has taken on the task to help upgrade the care by providing specialized training to the professionals.
A team of physical therapists, occupational therapists, speech therapists, and applied behavior analysis (ABA) therapists have been providing ongoing extensive training to the teams on the ground in these schools which are spread over Karbala, Najaf, Hilla, Basra, Missan and Vasif.
The ongoing training has been instrumental in providing the necessary tools to the professionals in these cities to evaluate the children, develop goals, provide therapeutic intervention and monitor their progress.
This initiative has been through the coordination with Ataba Hussainia the trust of the shrine of Imam Husain (AS).
We are actively working on expanding these initiatives to other underdeveloped communities in Africa, the Middle East and Asia.
Autism Intervention Training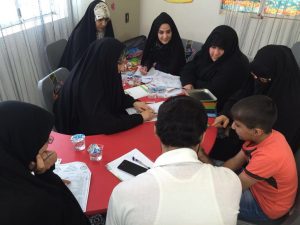 Train the Trainer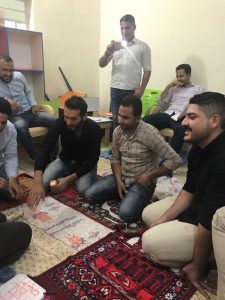 Conference in Karbala, Iraq